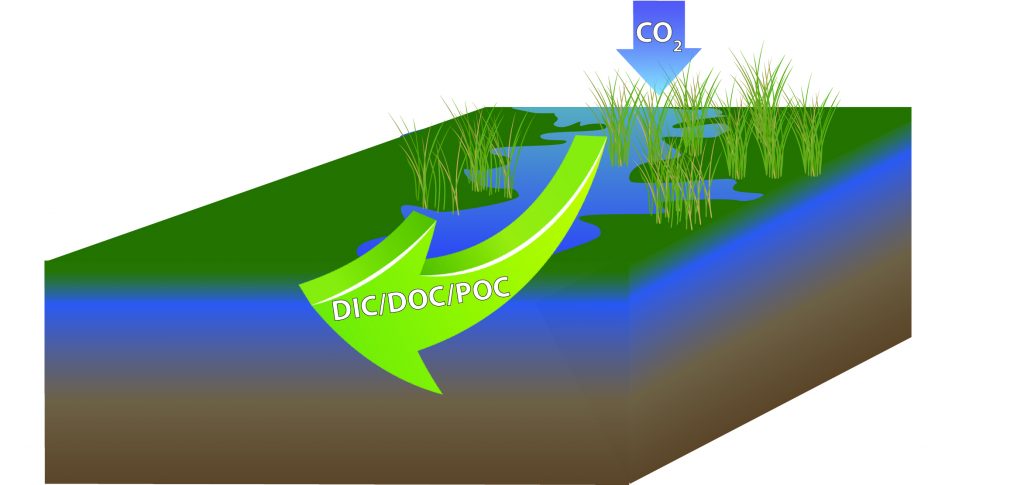 Lateral carbon flux in tidal wetlands: Filling a key knowledge gap through a methods intercomparison and data synthesis
Knowledge of the magnitude and mechanisms of carbon (C) cycling in tidal wetlands, including salt marshes, mangroves and tidal fresh wetlands, is a prerequisite for understanding their role in coastal ecology and carbon budgets, as well as interaction with the chemistry of the coastal ocean. The high rate of net ecosystem exchange in tidal wetlands provides a strong linkage between the atmosphere and the coastal ocean, since lateral aquatic export appears to be an important or dominant fate of that fixed carbon.
This small group intercomparison activity will bring together experts to first review and then compare methods to establish best practices for deriving lateral C fluxes. During this workshop, we will develop consensus on conceptual models of processes related to lateral fluxes, as well as the appropriate interpretation of flux data from each method. In addition, we will develop and apply algorithms and scripts for transforming data into flux measurements.
Key outcomes of this activity will include 1) a critical method review outlining the strengths of various data collection methods and modeling approaches to calculate lateral flux; and 2) a database of lateral fluxes across the U.S..
Sorry, we couldn't find any posts. Please try a different search.