A key objective of OCB is to train the next generation of ocean scientists and engage early career scientists in OCB and partner program meetings and training courses by providing travel and tuition support, networking, and mentoring opportunities.
Current and recent examples:
We are seeking to fill the both the student/early career positions for the 2024 decadal re-occupation of the GO-SHIP (https://usgoship.ucsd.edu and http://www.go-ship.org) meridional line known as I08 – a hydrographic transect from ~66.5° to 28°S in the southeastern Indian sector of the Southern Ocean. Deadline for applications is October 29, 2024 or until filled. Further details on the positions are available here:  https://usgoship.ucsd.edu/2023/10/07/u-s-go-ship-i08s-2024-cruise-opportunity-deadline-10-29-23/ .  Please contact Alison Macdonald

 

amacdonald@whoi.edu

 

if you have questions.
NSF OCE Postdoc Program (proposals due Nov. 10, 2023)
June 2-15, 2023: The UNOLS Arctic Icebreaker Coordinating Committee (AICC), with support from the NSF Office of Polar Programs, is offering a 2023 Arctic Chief Scientist Training Cruise program for early career researchers. This program includes a series of informational and pre-cruise planning meetings held virtually in March through May, 2023, followed by an on-site orientation in Seward, Alaska and week-long transit and survey on the R/V Sikuliaq between Seward and Nome (travel dates: June 2-15, 2023). Deadline to apply February 22
Annual OCB summer workshop
IMBeR IMBIZO Meetings (odd years)
IMBER ClimECO Summer Schools (even years)
SOLAS Summer Schools
International Ocean Colour Coordination Group (IOCCG) Lecture Series

International Ocean Colour Science Meeting (IOCS)

Cornell Satellite Remote Sensing Course
Univ. Maine Ocean Color Remote Sensing Course

Training courses on ocean acidification

Training courses on biogeochemical sensors
While we do not entertain individual requests for travel support, early career support is a high priority of bulk travel support requests submitted to OCB (see below for current opportunities). OCB strives to highlight the work of students and postdocs at its meetings and provide opportunities for interacting with federal agency managers and other scientists. OCB also maintains an early career position on its Scientific Steering Committee (SSC).
Early Career Opportunities & News
Pathways to Science: Early Career Fellowships & Scholarships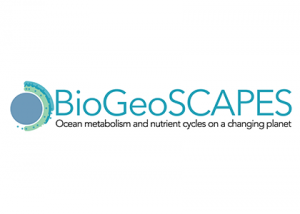 The NSF-funded Accelnet Development of an International Network for the Study of Ocean Metabolism and Nutrient Cycles on a Changing Planet (BioGeoSCAPES) will convene an international BioGeoSCAPES science planning workshop on 6-9 November 2023 at the Woods Hole Oceanographic Institution (with hybrid option). The objectives of this workshop are to: Facilitate community building and collaboration across nations and disciplines […]
Read More