View the new short film highlighting Ocean Carbon & Biogeochemistry research and the exciting technology scientists are using to understand the oceans of today and tomorrow.
Informational website on ocean fertilization, with resources for scientists and non-scientists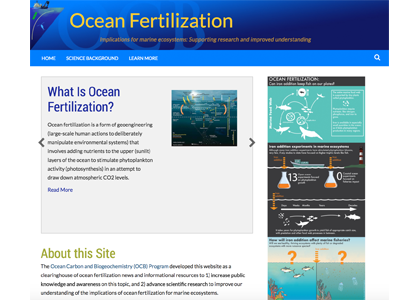 Education Resources on the Carbon Cycle
Education Resources on the Changing Marine Ecosystems
Education Resources on the Ocean Acidification
Education Resources on the Biological Pump
---
Infographics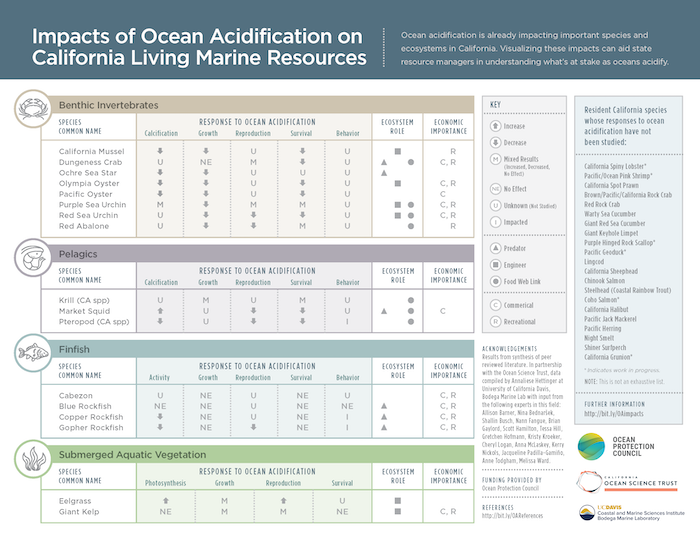 Illustrating Ocean Acidification Impacts to California's Living Marine Resources (high res PDF source)
---
Books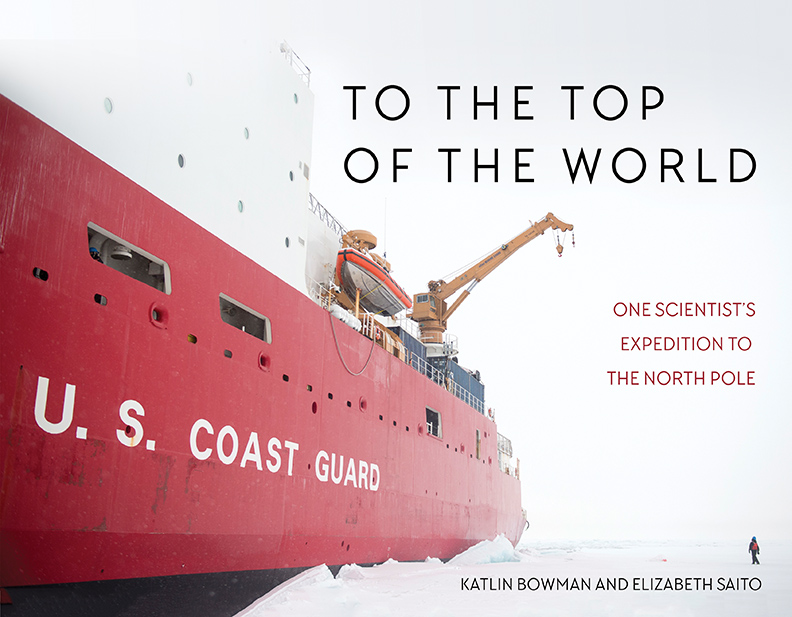 A new children's book To the Top of the World images and stories of an Arctic GEOTRACES expedition. The book is available for sale online at www.healycruisebook.com, at the Eight Cousins bookstore in Falmouth, MA (with proceeds from local sales will go to supporting Falmouth STEM Boosters' new science fair materials fund) and at the WHOI gift shop.
---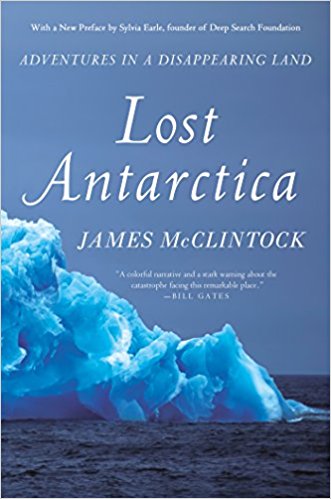 James (Jim) McClintock recently published a popular book Lost Antarctica – Adventures in a Disappearing Land. Written for the general public and with excellent reviews in Nature, Smithsonian Magazine, Kirkus Reviews, and strong endorsements by E.O. Wilson, Sylvia Earle, Bill Gates, among others, an entire chapter of Lost Antarctica is devoted to explaining ocean acidification and its current and potential impacts on Antarctic marine life. Jim was also recently interviewed on NPR's On Point show.
---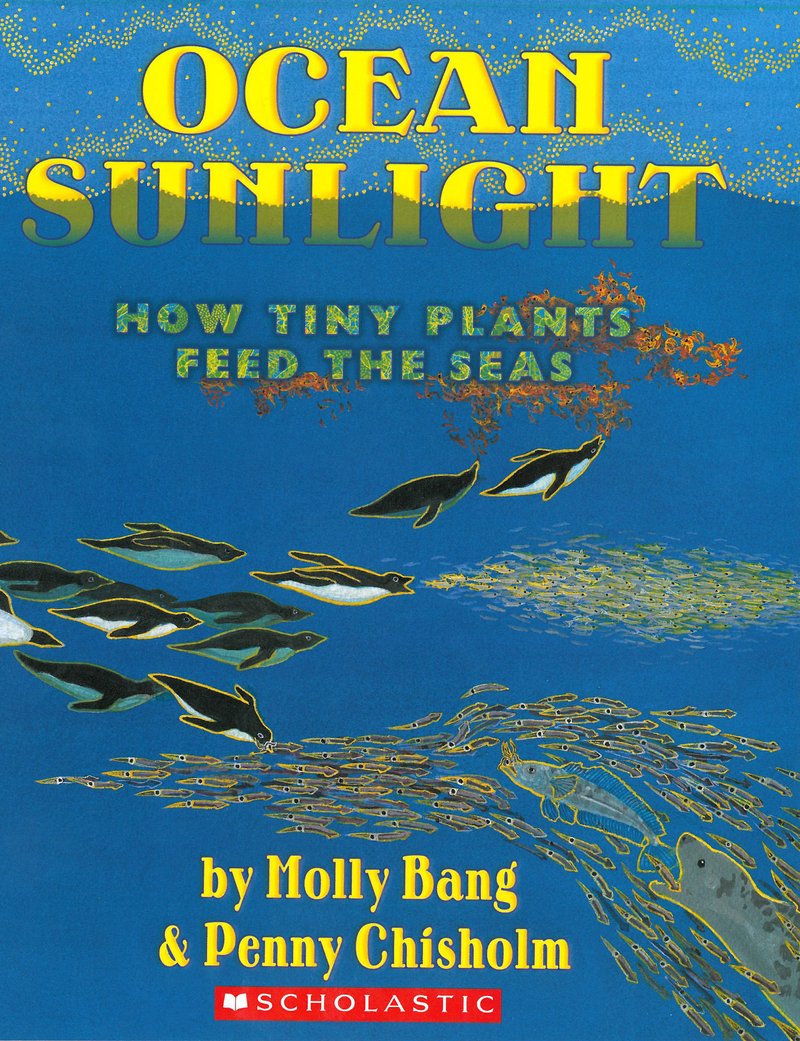 A children's book, Ocean Sunlight, on phytoplankton, photosynthesis, and the marine food web is now available. Click here for more information. View interview with the author and illustrator.
---
Additional Resources
C-MORE Science Kits - OCB hosts the Ocean Acidification, Marine Mystery, Ocean Conveyor, and Marine Debris kits for use by teachers on the eastern seaboard. Contact  hbenway@whoi.edu for more information.

OCB ocean fertilization website
The World Climate Change Simulation
Ocean Summer Schools Web Portal