New Biological Pump from Emma Cavan (Imperial College London) and McCork Studios, which incorporates some key remineralization processes, from this recently published Nature paper.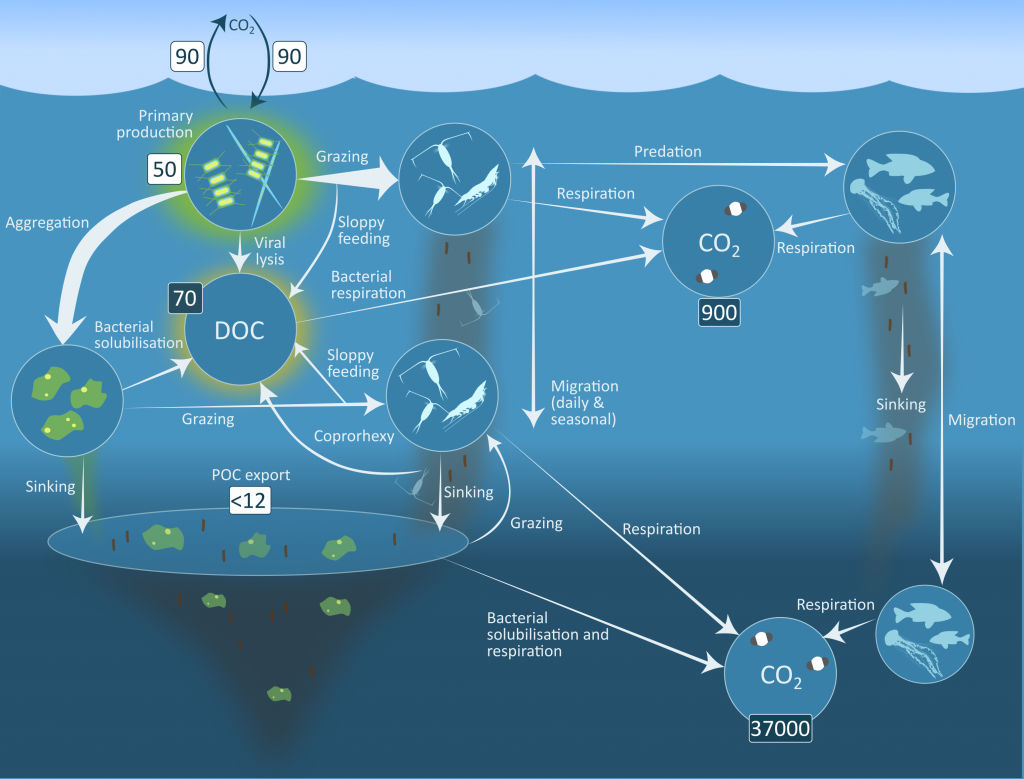 ---
New OA podcast featuring Libby Jewett, founding Director of the Ocean Acidification Program at the National Oceanic and Atmospheric Administration (NOAA).
Topics discussed include:
Chemistry of ocean acidification
Impact on animals and plant life
Coral reefs
Variation in acidification between oceans
Economic repercussions
Vulnerability of resources and human communities
Global effects of ocean acidification
Adaptation and management
Mitigation
Acidification of freshwater bodies
Geoengineering
---
See more OCB-relevant outreach & education products, videos and links!