A key objective of OCB is to train the next generation of ocean scientists and engage early career scientists in OCB and partner program meetings and training courses by providing travel and tuition support, networking, and mentoring opportunities.
Recent examples of early career support and engagement include:
While we do not entertain individual requests for travel support, early career support is a high priority of bulk travel support requests submitted to OCB (see below for current opportunities). OCB strives to highlight the work of students and postdocs at its meetings and provide opportunities for interacting with federal agency managers and other scientists. OCB also maintains an early career position on its Scientific Steering Committee (SSC).
Early Career Opportunities & News
Pathways to Science: Early Career Fellowships & Scholarships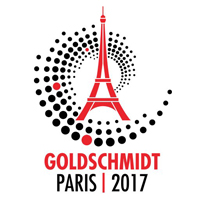 A Training Course on Marine Radioactivity in association with Goldschmidt, August 13, 2017. The event, organized by SCOR 146 WG, will include: An introduction to Radionuclides, Natural, Anthropogenic, and Cosmogenic Radioisotopes and their General Applications in the Marine environment, and Radioecology. Specific lectures will delve more deeply into specific applications and include topics such as […]
Read More