Third IOCCG Summer Lecture Series 2016: Frontiers in Ocean Optics and Ocean Colour Science
July 18-30, 2016  in Villefranche-sur-Mer, France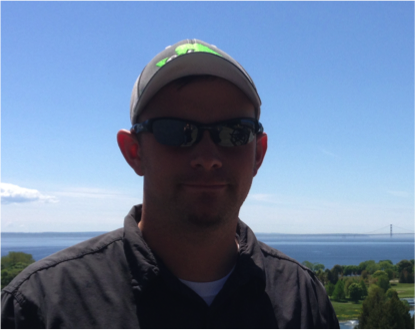 Mike Sayers is a 2nd year PhD student at Michigan Tech University and a research scientist at the Michigan Tech Research Institute (MTRI), where his research has been focused on the use of bio-optical remote sensing methods to assess water quality changes in the Laurentian Great Lakes. Prior to his position at Michigan Tech, he received his BS and MS in remote sensing from Central Michigan University. His current interest is in the development and application of airborne and satellite hyperspectral inversion models for assessing primary production dynamics, harmful algal bloom occurrences, and benthic cover change.
"The 2016 IOCCG Summer Lecture Series in Villefranche-sur-Mer, France was a truly fantastic experience and incredibly valuable for my career in research. Some of the most distinguished researchers in the field delivered lectures that covered the entire range from fundamentals to state-of-the-art, leading-edge research, and went the extra distance to make sure we understood the concepts. I have already been able to apply some of the things I learned during the class to my research, which has given me fresh perspective moving forward. It was a pleasure to have been able to spend two weeks with my group of classmates; they are all wonderful people with diverse backgrounds and skills, and made the time very enlightening and enjoyable. I highly recommend this course to anyone studying ocean optics and ocean color remote sensing."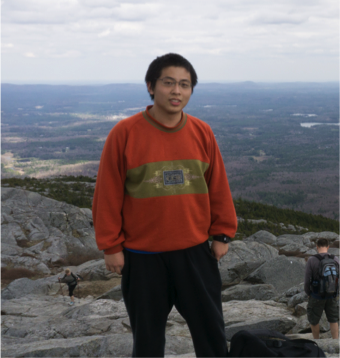 Zhehai Shang earned his BS from the College of Chemistry at Beijing Normal University and is currently a graduate student at the University of Massachusetts Boston's School for the Environment, working with Dr. Zhongping Lee. Zhehai's research is focused on simulating light distribution in water under different environmental conditions.
"The IOCCG summer lecture series provided a great opportunity to meet other scientists working in my field. Through my interactions with other participants, I learned a lot in my own area of research, as well as other related fields. The course included a series of lectures on fundamental theory and more specialized topics, as well as hands-on laboratory work. The lectures on basic theory were challenging, but when combined with lab experiences, the instructors were able to effectively convey important concepts. The topical lectures provided an opportunity to learn about interesting research findings and approaches, which will continue to inspire my research in the future. I am grateful to have had this opportunity and I thank all of the organizers, teachers, sponsors, and others who made this course possible."